Tips On Area Rug Cleaning – Which Method Is Best?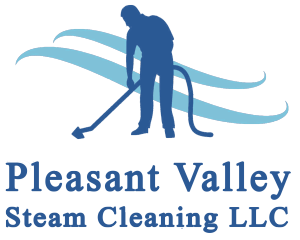 Are you in a conundrum about the best method to use for area rug cleaning? It's good you are looking for information before you tackle the job yourself or hire a carpet cleaning company who could actually ruin your beautiful Oriental rugs.
No matter how expensive or inexpensive your area rugs are, they are an investment that you want to last. The last thing you need is to see the backing damaged or a weird stain caused by the wrong cleaning chemical. Put away that aerosol can of carpet cleaning stain remover and follow these area rug cleaning tips from our expert carpet cleaning company in Winchester.
Shampooing Area Rugs – Is this the right method?
No, even though you probably find information everywhere online telling you it's okay. Let us tell you why.
Carpet shampooers shouldn't be used for area rug cleaning because they don't remove the soap. You never want to treat the fine fibers of an area rug with soap that stays on. In fact, using soap of any kind all over the rug is never a good idea because it can fade or bleed the color and it's just not necessary if you use the right area rug cleaning methods.
Cleaning Area Rugs In The Washing Machine – No, no, no, and no.
No matter how small your area rugs are, putting them in the washing machine will only tear up the rubber backing. Small area rugs seem to get dirty quickly, needing to be cleaned once a week. This is just too much for them when you use the washing machine. Did you know that some rugs are labeled "dry clean only" so people don't clean their rug in the washing machine?
Dry Cleaning Area Rugs
Those small area rugs we talked about earlier can be put in the dryer with a dry-cleaning laundry kit. Larger area rugs labeled "dry cleaning only" can be cleaned by a professional carpet cleaning company. Some will use dry cleaning methods and some use a hot water extraction method that is more commonly known as steam cleaning.
Approved Area Rug Cleaning Method by Carpet Manufacturers – Professional Cleaning
Hot water extraction, or steam cleaning, can be done by carpet cleaning professionals with the right equipment and training. It's important that their area rug cleaning process does not soak the backing or the rug can develop mold or mildew. Don't soak the area rug backing during cleaning.